---
Buffalo Chicken Tenders! Crispy and juicy, flavorful and fast. They taste like restaurant quality, but you know exactly what ingredients are in them. Plus, no weird fry oil. I promise you, I'm not just saying that. These tenders really are that impressive and tasty.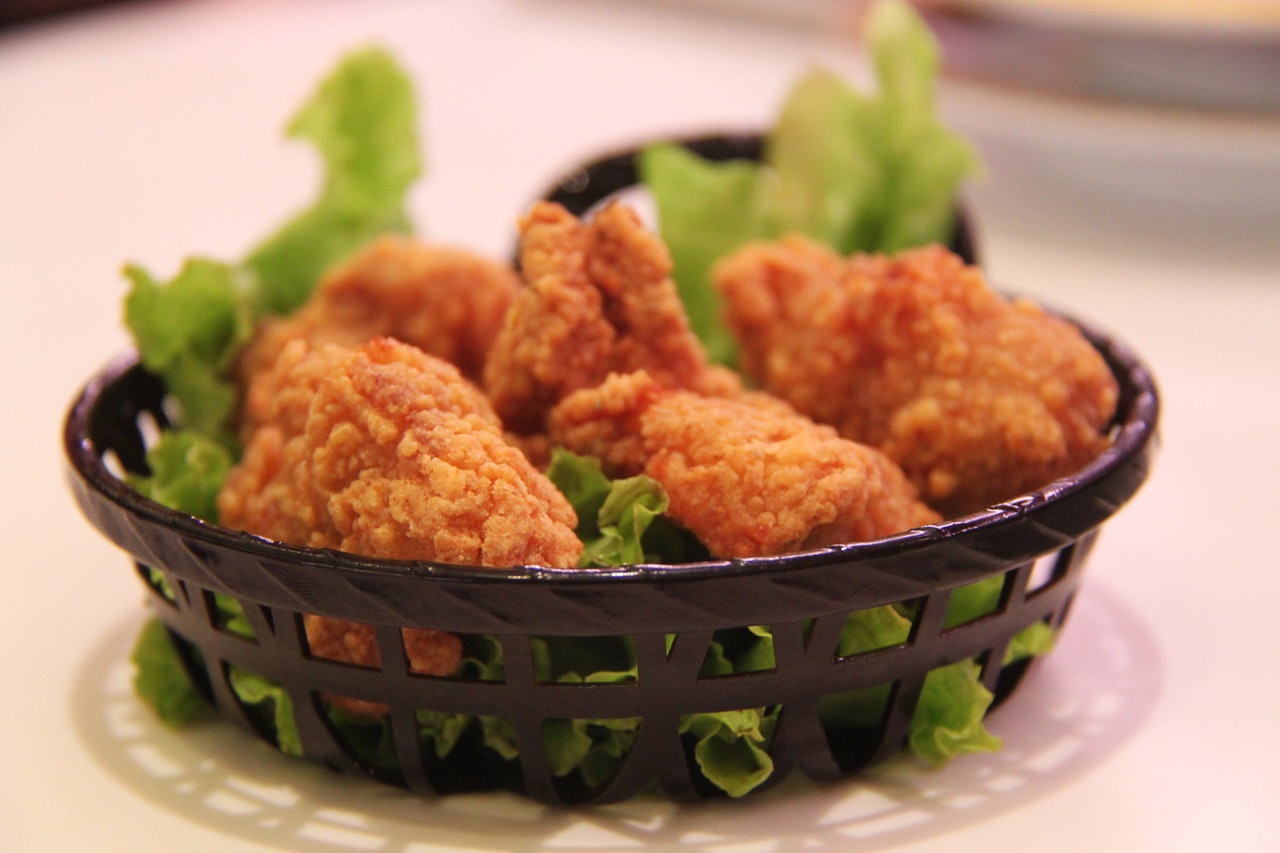 Prep Time20 mins
Cook Time20 mins
Total Time40 mins
INGREDIENTS:
You'll only need a few simple ingredients to make this tasty recipe. The exact measurements are included in the recipe below. If you need to prepare more servings just click on the servings number and select the right amount so you can get the correct ingredients.
1.25
lbs
(~8 pieces) boneless, skinless chicken tenders
2.50
cups
(~150g) finely crushed pork rinds
⅛
tsp
ground cayenne pepper
0.75
cup
hot sauce, divided
2
tbsp
(1 oz) unsalted butter
DIRECTIONS:
1
Preheat oven to 425 degrees and place baking rack atop a foil-lined baking sheet. Generously coat baking rack in nonstick cooking spray.
2
Using paper towels, pat chicken tenders dry. Set aside.
3
In a small mixing bowl, combine crushed pork rinds, thyme, paprika, garlic powder, salt, onion powder, pepper, and cayenne pepper. Whisk together until fully incorporated. Transfer half of dry ingredients to a shallow dish, keeping remaining half of spices in mixing bowl.
4
In a separate small mixing bowl, whisk together 1 tbsp (15mL) hot sauce, mayonnaise, and eggs. One at a time, dip chicken tender into the egg mixture, then dredge chicken into dry ingredient mixture, flipping chicken tender over multiple times to fully bread chicken in dry ingredient mixture. Transfer breaded chicken to a prepared baking rack. After the first half of dry ingredients have been used, transfer remaining half to another shallow dish (this is done to avoid dry ingredients clumping together after coming into contact with egg mixture). Continue breading remaining chicken tenders.
5
Bake chicken tenders until internal temperature reaches 165 degrees, about 15 Minutes, depending on the thickness of chicken tender.
6
To a large pan over medium heat, melt butter. Add remaining ½ cup + 3 tbsp (165mL) hot sauce and stir into melted butter until well-incorporated. Add baked chicken tenders and toss until coated in sauce. Serve chicken tenders topped with blue cheese crumbles and chives.
WATCH THE VIDEO: