---
Being on the keto diet can be hard, but finding yummy keto breakfast ideas doesn't have to be. This easy keto pancake recipe is exactly what you want to make if you're looking for an easy keto breakfast idea. Whether you're a beginner or you've been doing keto for a while, you'll find this recipe easy and convenient.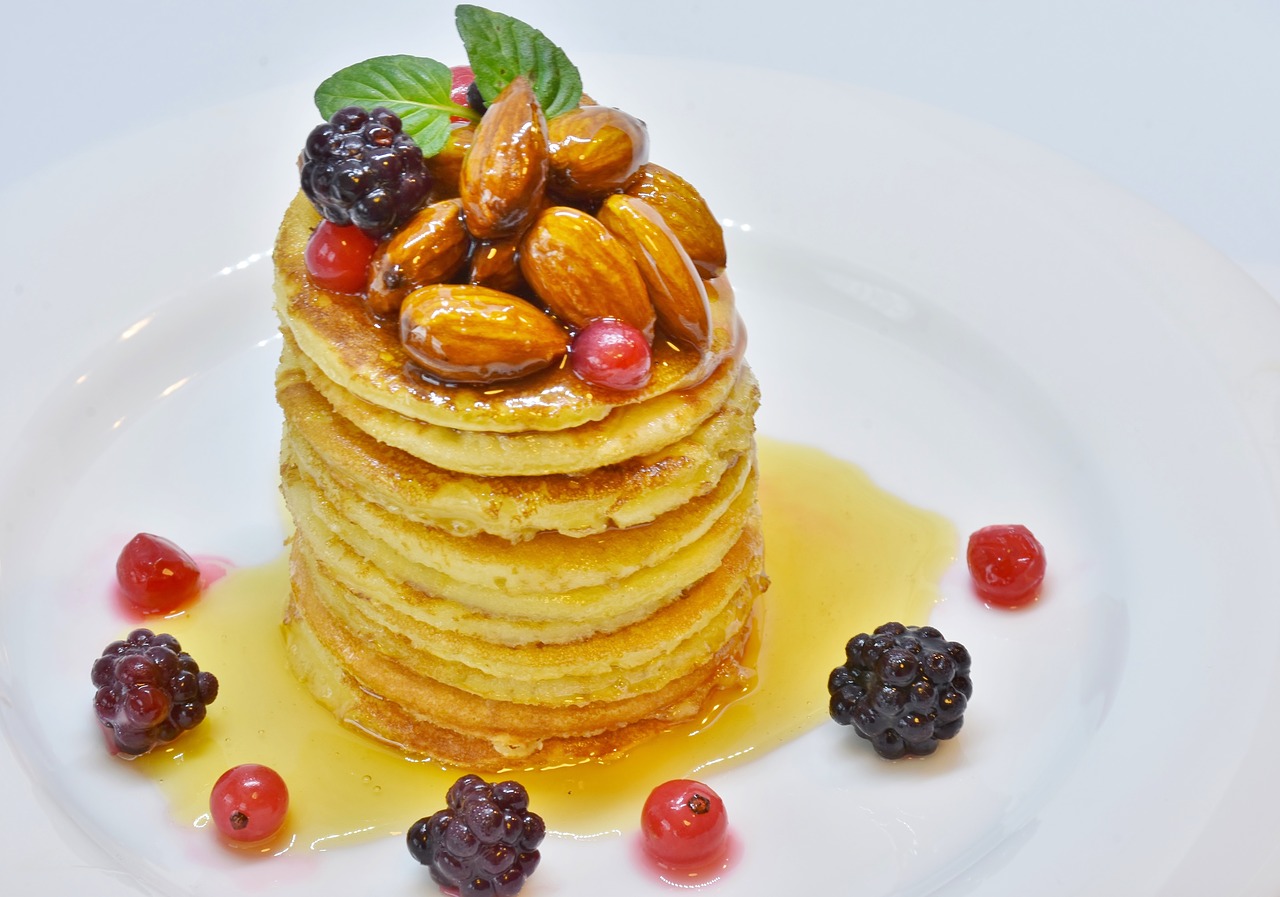 Prep Time5 mins
Cook Time30 mins
Total Time35 mins
INGREDIENTS:
You'll only need a few simple ingredients to make this tasty recipe. The exact measurements are included in the recipe below. If you need to prepare more servings just click on the servings number and select the right amount so you can get the correct ingredients.
2 ½
cups
blanched almond flour
(about 250g)
Additional oil for the pan
DIRECTIONS:
1
In a large blender, combine the eggs, almond milk, oil, and vanilla. Blend 30 seconds to combine.
2
Add the almond flour, sweetener, baking powder, and salt and blend again until smooth. Let the batter rest 5 Minutes.
3
Heat a large nonstick skillet over medium-low heat and add lightly grease with a little oil.
4
Use about 3 tablespoons of batter for each pancake and spread into a 3 or 4 inch circle.
5
Cook the pancakes until bubbles begin to appear on the tops and the edges are set and dry, 3 Minutes
6
Carefully flip the pancakes and continue to cook until golden brown on the second side, another 3 Minutes. Repeat with the remaining batter, adding more butter or oil to the pan as needed.
WATCH THE VIDEO: