---
Keto Cheese Meatballs are a little bit cheesy and a little bit ballsy. These little suckers are super delicious, and even easier to make.
It's literally cubes of cheese wrapped in mince, then pan-fried to perfection. You probably don't have to read any further, as you've probably got the point so far!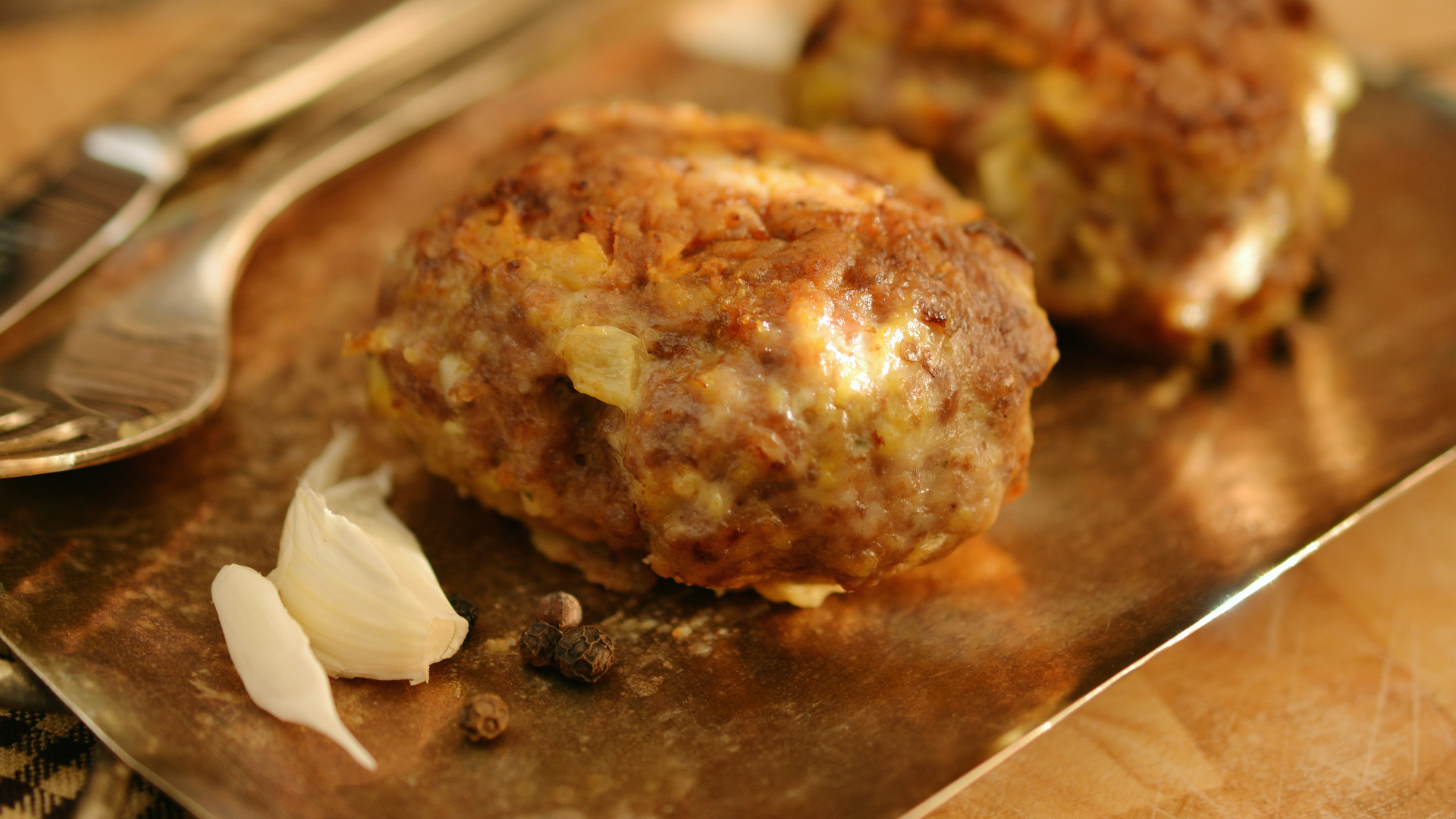 Prep Time5 mins
Cook Time20 mins
Total Time25 mins
INGREDIENTS:
You'll only need a few simple ingredients to make this tasty recipe. The exact measurements are included in the recipe below. If you need to prepare more servings just click on the servings number and select the right amount so you can get the correct ingredients.
DIRECTIONS:
1
Preheat oven to 400 degrees F. Line a rimmed baking sheet with parchment paper.
2
Cut the cheese into cubes
3
Divide the ground beef into eight equal portions. Flatten each portion into a circle. Place a cheese cube in the middle of each circle. Shape each circle into a meatball, sealing well.
4
In a shallow bowl, mix together the salt, pepper, garlic powder and smoked paprika. Roll the meatballs in the mixture.
5
Place the meatballs on the prepared baking sheet. Lightly spray them with olive oil. Bake until cooked through, about 20 Minutes. Allow to rest 5 Minutes before serving.
WATCH THE VIDEO: