---
Easy to make with only 5 ingredients, these low carb peanut butter cookies are are keto friendly but everyone will love them!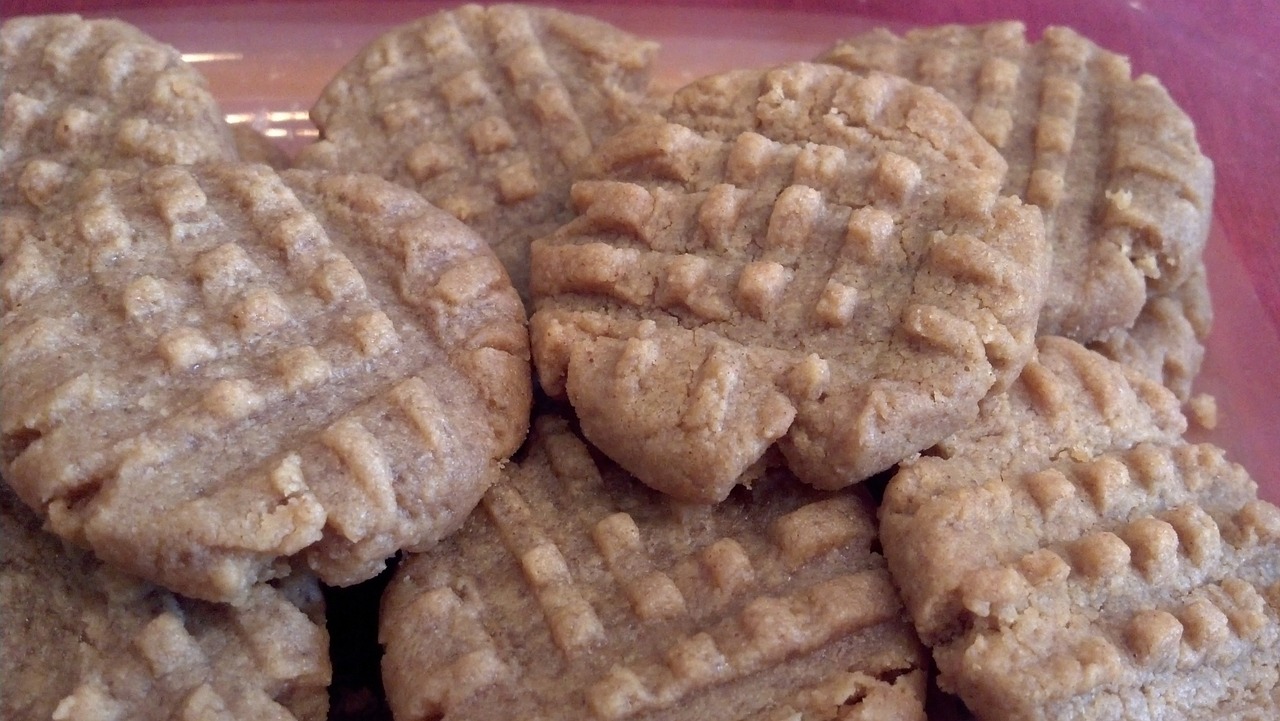 Prep Time10 mins
Cook Time15 mins
Total Time25 mins
INGREDIENTS:
You'll only need a few simple ingredients to make this tasty recipe. The exact measurements are included in the recipe below. If you need to prepare more servings just click on the servings number and select the right amount so you can get the correct ingredients.
1
cup
natural, unsweetened peanut butter
DIRECTIONS:
1
Preheat oven to 350 degrees.
2
Combine the ingredients in a large bowl. Stir to mix well.
3
Make 12-15 balls using the cookie dough. (If you prefer really flat cookies you should aim for 15. Slightly thicker cookies will result in about 12 cookies). An ice cream scoop works well, so does rolling the balls in your hands.
4
Line a cookie sheet with silicone baking mats. You can also use parchment paper. Place the cookie dough on the cookie sheet. Make sure the cookies do not touch.
5
Use a fork and press down on each ball of cookie dough. Create crisscross imprints in the cookie dough to flatten the balls.
7
Remove the cookie sheet from the oven. Allow the cookies to cool for 1- 1 Minutes minutes on the cookie sheet before removing. The cookies will need to firm up BEFORE you handle them. If you handle them too soon they will crumble. Use your judgment on timing if 1- 1 Minutes minute does not appear to be enough.
WATCH THE VIDEO: