Don't you love cranberry sauce! What if we told you that it is possible to have the ingredients for homemade cranberry sauce on hand whenever you want! Tangy-sweet cranberries are loved by kids of all ages, so you've ever asked yourself, can you freeze fresh cranberries? Stick around because we'll tell you all about it.
If you love cranberries, you'll most likely want to keep them in stock, especially during days when they are hard to find. Freezing fresh cranberries allows for longer storage while preserving their taste, this way resolving your cranberries needs. Cranberries are a fruit full of flavor and can be enjoyed plain, makes for fantastic desserts, or you can also mix it up with some of your favorite recipes.
Now that you know that you can freeze fresh cranberries, it's time to learn about the actual process. Contrary to what you may think, the process is simple, but it does require a few key pointers. Keep reading and learn how to freeze fresh cranberries, important tips, recipes, and a lot more.
Can you Freeze Fresh Cranberries FAQs
Do cranberries stay fresh for long?
Fresh cranberries kept in your fridge will often have good quality for at least one month after you purchase them.
Why freeze cranberries?
Fresh cranberries only go on sale for a brief span of time, while store-bought frozen cranberries can be quite expensive. The reason why it is a good idea to stock up whenever you can.
How to select the best cranberries?
Before preserving your cranberries frozen, you need to start with a high-quality product. When it comes to cranberries, that means selecting the freshest cranberries possible to preserve. They should be deep-red, firm, and have glossy skins. Soft, dull, and wrinkled cranberries are not fresh.
Where should you keep cranberries before freezing?
Ensure always to store fresh cranberries in the refrigerator until you are ready to use or freeze them. However, if you know that you will freeze them, do so when you bring them home.
Should cranberries be washed before freezing?
You can purchase packaged or unpackaged cranberries. You can rinse them before freezing or after, depending on your preference.
How long do frozen berries last?
Home frozen cranberries can retain their quality for 8 to 12 months.
What can you do with frozen cranberries?
In addition to cranberry sauce, frozen berries are also spectacular in baked goods, including muffins, quick bread, cookies, cakes, or pies. Your frozen berries are also great in smoothies, scones, salad dressings, or sprinkled on top of your oatmeal.
How to freeze cranberries
There are a couple of ways in which you can freeze your cherries.
Method 1
Sort, rinse, and drain your cranberries
Pat the cranberries dry
Put them on a tray or baking sheet and allow them to freeze for at least three hours.
Once frozen, pack berries into containers or freezer bags and date
Break apart any berries that have clumped together
If using containers, leave approximately ½ inch headspace, which is the distance from the top of the container to the top of the fruit
Method 2
If you purchased bagged cranberries, place them in the freezer as is.
Place unpacked berries in a freezer and date the bag
Squeeze out excess air, seal, and freeze
When you are ready to use them, sort out any that are not deep-red, firm, and have glossy skins
Pick off any stems
Rinse well before using them
Alternative freezing option
Packing the cranberries in sugar
In a medium-sized saucepan, combine the water with 1 cup of sugar over medium heat.
Remove the syrup from the heat and add in the fresh cranberries, stirring to coat.
Let them soak for 20 minutes.
Drain well. Let the cranberries air dry for about an hour on a wire rack.
Transfer the cranberries to a bowl add ½ cup of sugar, and toss to coat the berries completely.
Store the cranberries in an airtight container with a small bowl of uncooked rice to absorb the moisture.
Place the bag in the freezer.
When you are ready to use, run them through some more sugar to coat them and use as desired.
How to thaw cranberries
Frozen cranberries do not need to be defrosted; however, if you must, you can follow the next steps:
Get your frozen berries from the freezer into the fridge and leave for a couple of hours.
Transfer berries to a strainer
Rinse your berries using cold water
Drain excess water
Place berries on a clean towel and allow them to dry
Things to keep in mind when freezing cranberries
Cranberries freeze well, and when properly stored, retain good flavor and texture.
Home frozen cranberries can retain their quality for 8 to 12 months if the freezer is kept at 0 degrees Fahrenheit.
There's no need to defrost the frozen cranberries before using them for cooking or baking.
When using frozen berries for muffin or bread mixes: Keep the berries frozen. This prevents the berries from weeping.
You don't need to defrost cranberries, especially when you use them for cooking.
Frozen cranberries recipes
Homemade Cranberries Sauce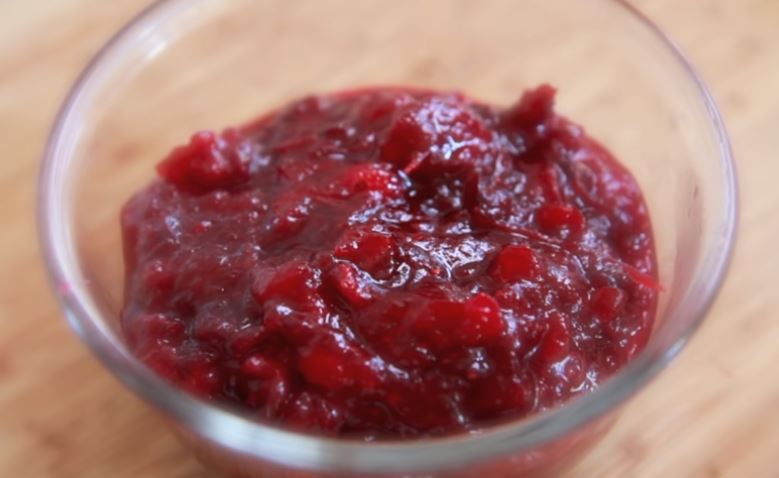 Ingredients:
1 cup granulated sugar
1/2 cup water
1/2 cup orange juice
12 ounces fresh or frozen cranberries (about 3 cups)
1 cinnamon stick
pinch of salt
1/4 teaspoon vanilla extract
Directions:
Combine your first three ingredients and bring to a boil in a large saucepan over medium-high.
Add the cranberries, cinnamon stick, and salt and boil for 1 minute before reducing the heat to medium-low and simmering for 10 minutes.
Remove from heat, take out the cinnamon stick, and stir in the vanilla extract.
Let the cranberry sauce cool to room temperature.
Transfer to a container to chill in the fridge until ready to be consumed
Cranberry Banana Muffins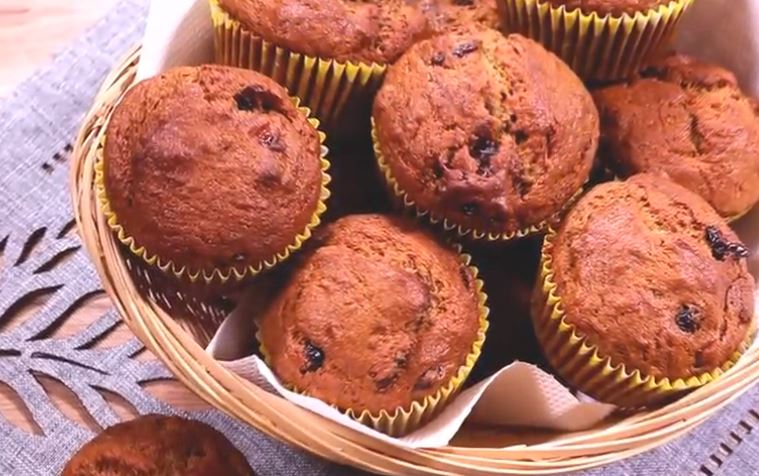 Ingredients:
3 bananas
6 tablespoons vegetable oil
1/2 cup sugar
1 teaspoon salt
1 egg
1 teaspoon vanilla
1 1/2 cups flour
1 teaspoon baking soda
1 teaspoon baking powder
1/2 cup frozen cranberries
Directions:
In a large bowl, mash bananas, add oil, sugar, and salt to bananas, and beat until well mixed.
Add egg and vanilla, beat until mixed.
Add flour, baking soda, and baking powder, stir until well mixed.
Add your frozen cranberries and stir until mixed.
Drop into greased muffin tins and bake at 350 degrees for 20 minutes.
Bananas tend to go bad fast, if you don't want to freeze you can also keep them fresh with a Banana Keeper.