---
These keto brownies are amazing. They are rich, very chocolatey, super decadent, and not too sweet.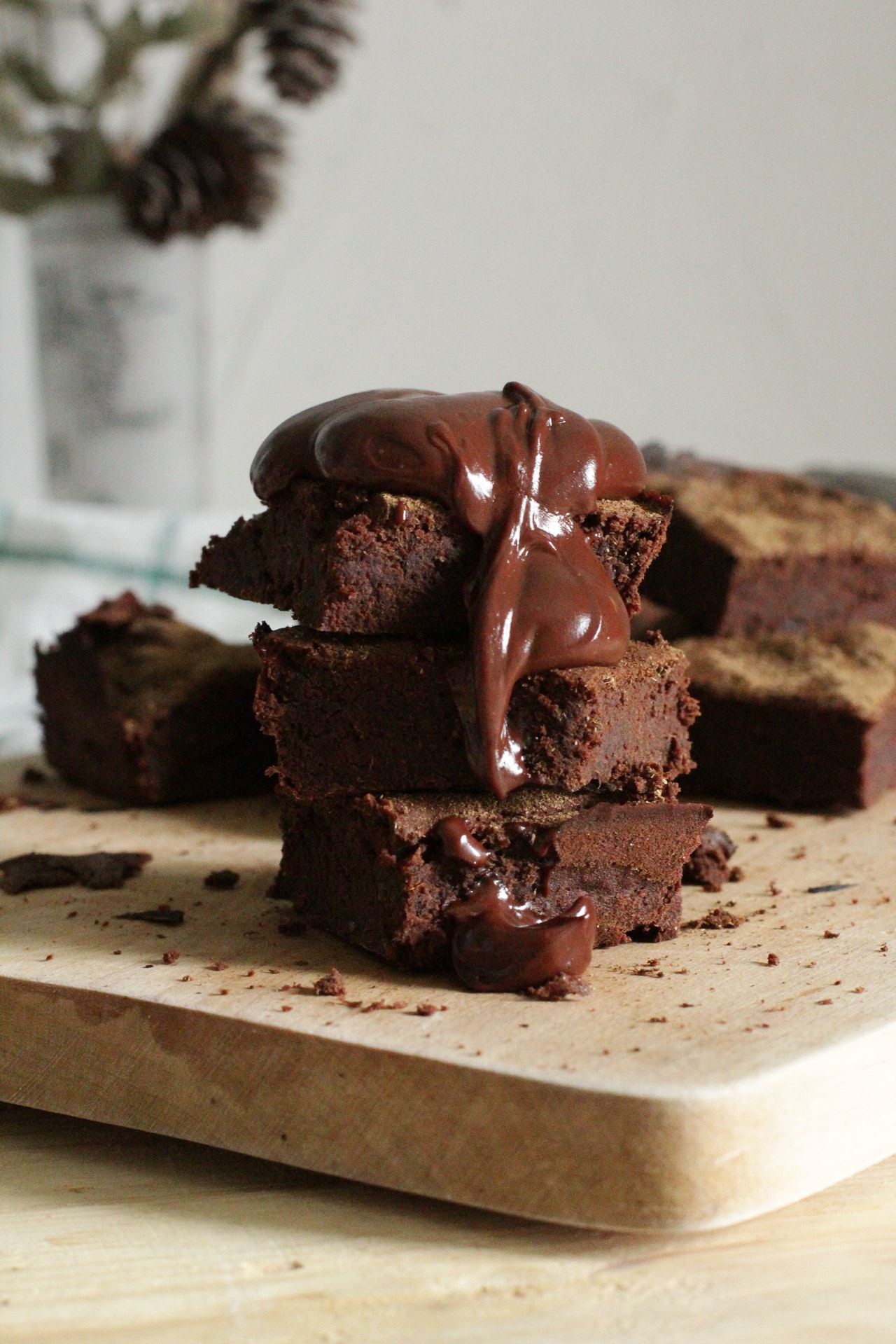 Prep Time10 mins
Cook Time20 mins
Total Time30 mins
INGREDIENTS:
You'll only need a few simple ingredients to make this tasty recipe. The exact measurements are included in the recipe below. If you need to prepare more servings just click on the servings number and select the right amount so you can get the correct ingredients.
1
tbsp
instant coffee
optional
10
tbsp
butter
(or 1/2 cup + 2 Tblsp)
3
eggs
at room temperature
DIRECTIONS:
1
Preheat oven to 350 degrees F (175 degrees C). Line an 8x8 inch or 8x9 pan with parchment paper, aluminum foil or grease with butter.
2
In a medium mixing bowl, whisk almond flour, cocoa powder, baking powder, erythritol, and instant coffee. Be sure to whisk out all the clumps from the erythritol.
3
In a large microwave-safe mixing bowl, Melt butter and chocolate for 30 Seconds to 1 Minute or until just melted. Whisk in the eggs and vanilla then gently whisk in the dry ingredients just until mixed through. Be careful not to over mix the batter or it will become cakey.
4
Transfer batter into a baking dish and bake for 18-20 minutes or until a toothpick inserted comes out moist. cool for at least 30 Minutes to 2 Hours in the fridge and slice into 16 small squares.
WATCH THE VIDEO: