---
These low-carb egg muffins are perfect for a grab-and-go breakfast, and this master recipe can show you how to make Egg Muffins out of what's in the fridge!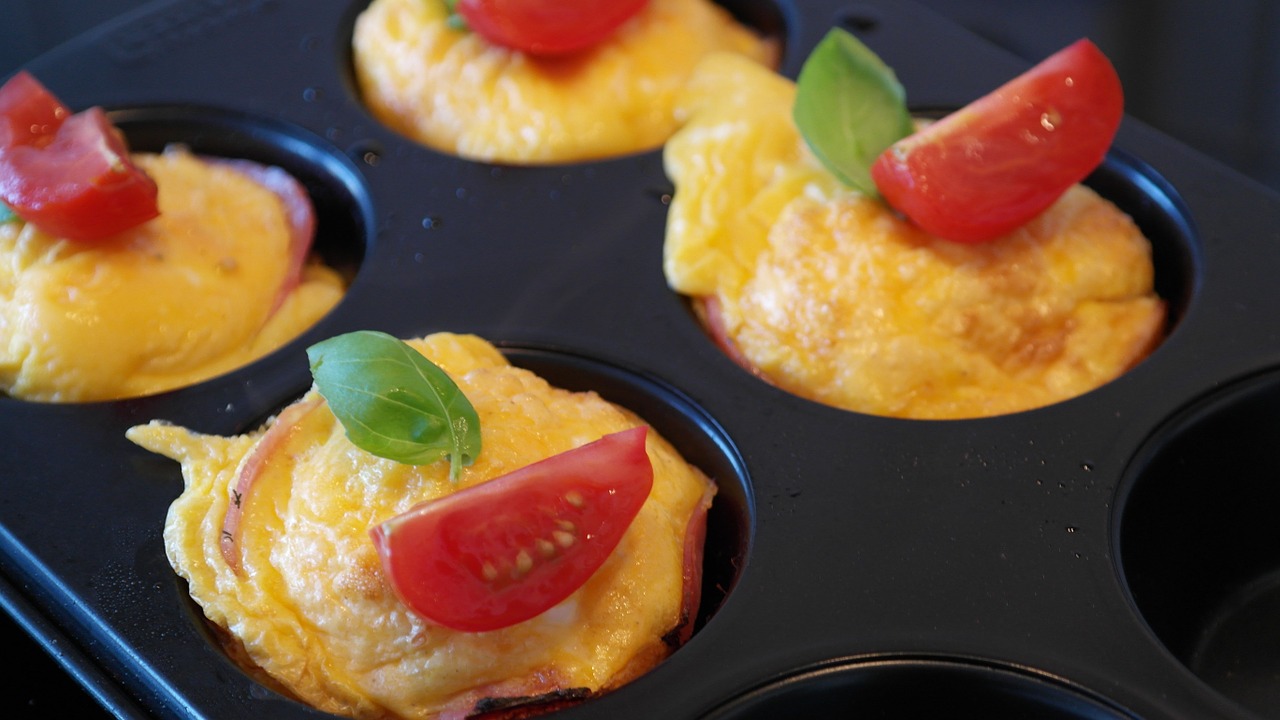 Prep Time10 mins
Cook Time20 mins
Total Time30 mins
INGREDIENTS:
You'll only need a few simple ingredients to make this tasty recipe. The exact measurements are included in the recipe below. If you need to prepare more servings just click on the servings number and select the right amount so you can get the correct ingredients.
½
lb
pre-cooked ham, diced
1
bell pepper, finely diced
2
tbsp
Avocado oil or other fat of choice
DIRECTIONS:
1
Preheat oven to 375° Fahrenheit.
2
Chop ham, bell pepper and onion as noted.
3
Crack eggs in a large bowl and whisk well. Add the chopped ingredients and 1/2 tsp each of salt and pepper and mix.
4
Grease muffin tin with fat/oil (make sure each section is covered well from top to bottom or the eggs will stick). Or you can use muffin tin liners.
5
Spoon the egg mixture into the muffin tin, filling them almost full (they will puff up while cooking).
6
Place in the oven and bake for 20 Minutes. Remove and allow it to cool slightly before serving. These can be refrigerated and keep well for 4-5 days (great for meal prep).
WATCH THE VIDEO: